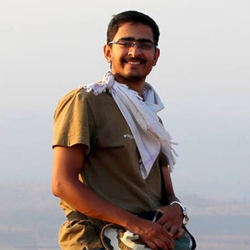 Yash is a youth icon, selected as a
Junior research fellow at Wildlife Institute of India, Dehra Dun in 2020.
He is from Gujarat; and has completed his secondary education at

Bright Day School (CBSE Unit - Harni).




C

ompleted his master's degree in Zoology from the Maharaja Sayajirao University of Baroda.

Being an ardent lover of the flora & fauna found in the world-famous Western Ghats, this region is a subject of his core interest as well. This website is an outcome of Yash's sincere and scholarly contribution.